Chapman Partnership provides Workforce Development to those who are homeless and searching for a job.
Services include:
Interview Clothing
Bus Passes
Tools and Certification Fees
Head Start daycare for ages up to 5 years old and after-school and summer programming for ages 5 to 17 years old for families
Workforce Trades Program
Please call or visit website for more information.
Service Location
1550 North Miami Avenue
Miami, FL 33136
United States
Provider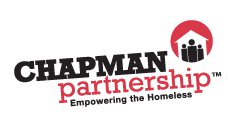 Chapman Partnership provides programs and services to those who are homeless.
Services include:
Housing
Workforce Development
Family Resource Center
Wellness
Address
1550 N Miami Ave
Miami, FL 33136
United States