Healthy Families Gadsden/Leon is a free home visiting program. The program is for expecting parents or parents who have a newborn baby younger than three months.
Healthy Families provides:
In-home parenting education
Prenatal information, education, and birth preparation
Basic infant care education
Child developmental screening and monitoring
Fun and educational activities for parents and babies using the latest research in brain development
Well baby care and immunization education
Family resources and referrals to community services
Child and home safety education
Support in setting and achieving family goals
Program services may be provided for up to three to five years, depending on the needs and goals of the family.
Because services are delivered in-home, program staff will work to provide visits at a time that is most convenient. Visits can be provided before or after typical working hours and on weekends.
Please call or visit the website for more information: http://www.brehonfamilyservices.org/programs/healthy-families-gadsden-l…
Service Location
20 RAM Blvd., Ste. #3
Midway, FL 32343
United States
Provider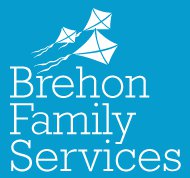 Brehon Family Services is a non-profit organization located in Tallahassee. Their mission is to improve the lives of children and their families. They provide services to promote healthy babies. They also have services that help prevent child abuse and neglect. All services offered are family centered. The programs serve and strengthen at-risk families. Please call or visit the website for more information.
Public Email
jwebb@brehonfamilyservices.org
Address
1315 Linda Ann Dr
Tallahassee, FL 32301
United States