Unemployment Compensation (UC) program provides temporary wage replacement to qualified individuals who are out of work through no fault of their own. You can file a claim on the website. You can also file an appeal on a denied claim.
Service Location
107 E Madison St Caldwell Bldg
Tallahassee, FL 32399
United States
Provider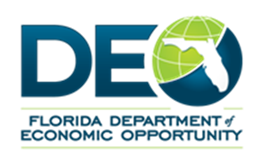 This department helps the Governor in advancing the state's economy. They give both administrative and program guidance. The offerings include workforce and employment services. As well as welfare services. These services are delivered by the regional workforce boards across the state. Please call or visit the website for more information.
Address
107 E Madison St, Caldwell Bldg
Tallahassee, FL 32399
United States