NFMC offers well child care services. They can do school physicals as well. They offer services on a sliding fee scale to those who qualify. Please call or walk in for more information.
Service Location
River Valley Medical Center
710 W. Main Street
Mayo, FL 32066
United States
Provider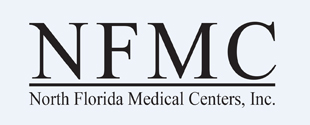 North Florida Medical Centers, Inc. provides medical and dental care for the whole family.
Services Include:
Case Management
Dental Services
Family Planning
Family Practice
Geriatrics
Immunizations
Labs
Men's Health
Pediatrics
Pediatric Vision, Hearing & Dental
Physicals - School / Sports Employment
Preventive Care
Referrals for Mental Health, Specialty Doctors & Substance Abuse
Screenings - Cancer, Communicable Diseases, Cholesterol, Lead
Women's Health & Gynecology
Public Email
info@NFMC.org
Address
2804 Remington Green Circle
Tallahassee, FL 32308
United States