Ronald McDonald House offers the Bridge the Gap program. They provide care ranging from medical services to transportation to entertainment. Please call or visit website for more information.
Service Location
5200 Bayou Boulevard
Pensacola, FL 32503
United States
Provider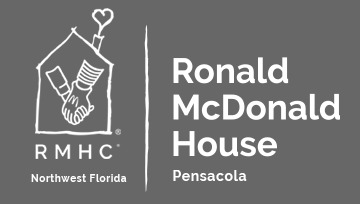 The Ronald McDonald House provides an alternative to costly hotels. It serves as a temporary home near local hospitals that treat children with serious illness. Families with children under age 21 may stay. Women with high-risk pregnancies who are getting local care may also be eligible to stay. Families not staying overnight may use the common areas of the house for a limited time.
Address
5200 Bayou Boulevard
Pensacola, FL 32503
United States