Pine Castle is an agency that serves individuals with intellectual and developmental differences.
Services include:
Adult Day Training
Community Employment
Group Homes
Job skills training, supported employment including job placement and one to one job coaching
Please call 904.733.2650 or visit website for more information.
Service Location
4911 Spring Oark Road
Jacksonville, FL 32207
United States
Provider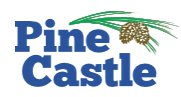 Pine Castle is an agency that serves people challenged with disabilities. We offer many services to assistance anyone. Please call or visit our website for more info.
Services include:
Adult Day Training
Community Employment
Group Homes
Job skills training, supported employment including job placement and one to one job coaching
Public Email
info@pinecastle.org
Address
4611 Spring Park Road
Jacksonville, FL 32207
United States